The Board of Directors meeting for August has been cancelled.
The next meeting will be held on September 14th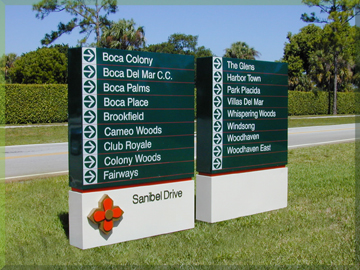 Boca Del Mar is a 2,350 acre Palm Beach County, Master Planned Residential Community, located in beautiful Boca Raton, just west of interstate I-95 at the Palmetto Park Road exit. Parcels of various sizes were designated on the master plan in 1971 for residential, commercial, civic, church and school sites, golf courses, open landscaped spaces and bicycle trails.
Communities
Each of our communities has its own unique features, personality, and association, creating a diverse spectrum of residential areas from which to choose. A complete list of our communities with links to their online presence can be found on our Communities page.

Boca Del Mar Association
Membership in the Boca Del Mar Improvement Asssociation provides property owners with certain privileges and obligations. Copies of the Association Documents outlining these privileges and obligations are available on our Documents Page and at the Association Business office during normal working hours, Monday-Friday, 9am-4pm, 561-368-1503.
A comprehensive description of Boca Del Mar and the role played by the Boca Del Mar Improvement Association can be viewed on our About page.