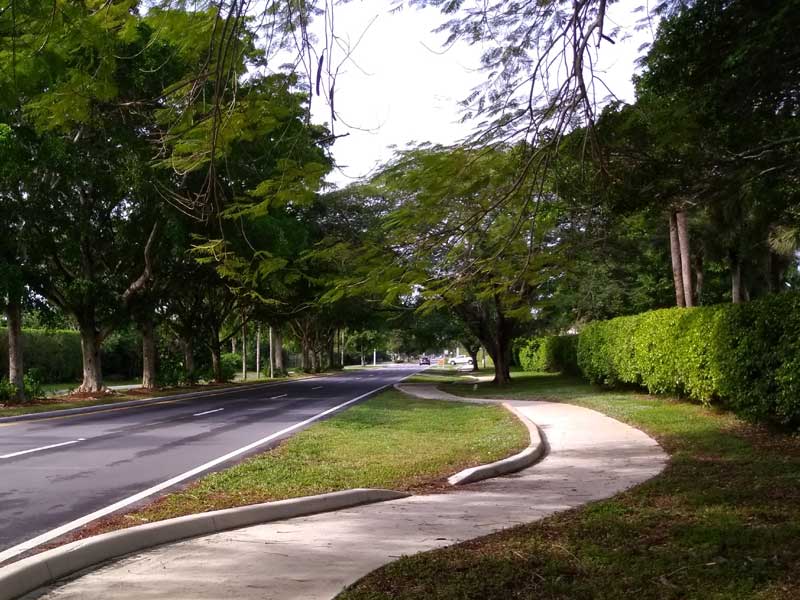 Hidden by a storm of national news stories last month, we had quite a storm of our own right here in Boca Del Mar. Just over a month ago, on the evening of June 19th, a whopper of a storm blew through our community.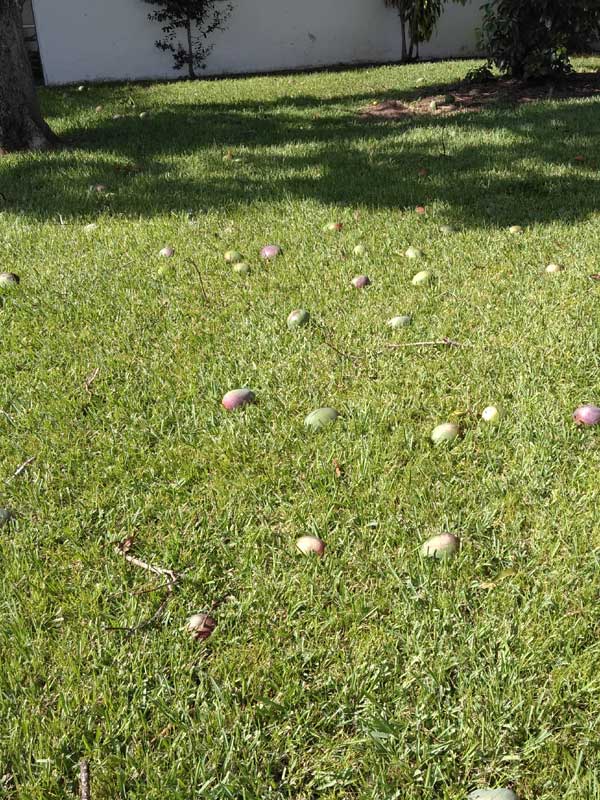 With very high winds and torrential rains, it wreaked havoc on many of our neighborhoods. Many of us have pictures like the one shown here, as our fruit crops hit the ground, reminding us of the real meaning of a "windfall". Not so obvious to everyone was the tree damage incurred the length of our beautiful Camino Real.
BDMIA does have a reserve fund for these events and we used about $13,000 of it to clean up the damage. The work took about 8 days to complete, and now you would never know the storm even happened. The landscaping and maintenance we do on a regular basis, keeps Camino Real one of the most beautiful drives in Boca Raton, and a source of community pride.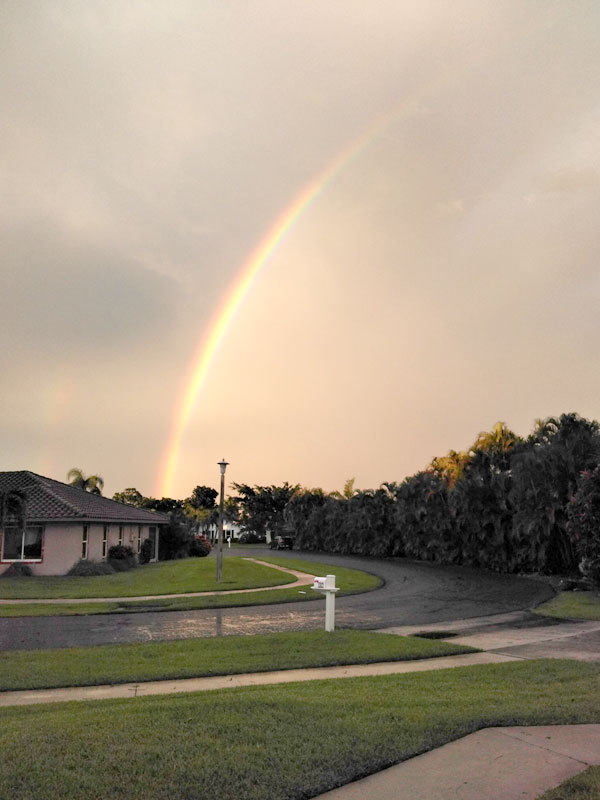 Storms come and go and we clean up after them. Hopefully, that's no secret. Leaving us looking the better for it…that's what our association is all about.